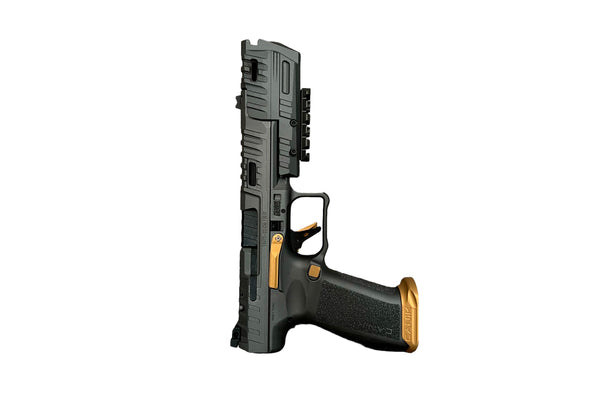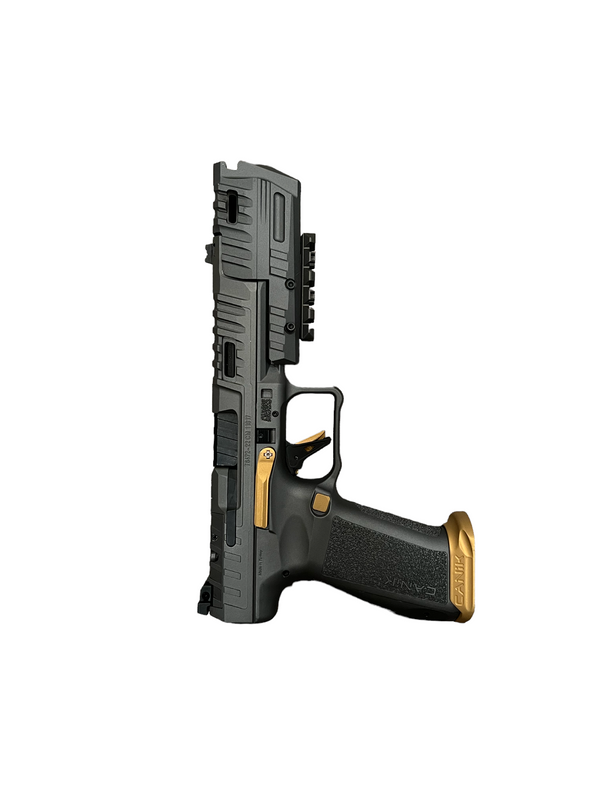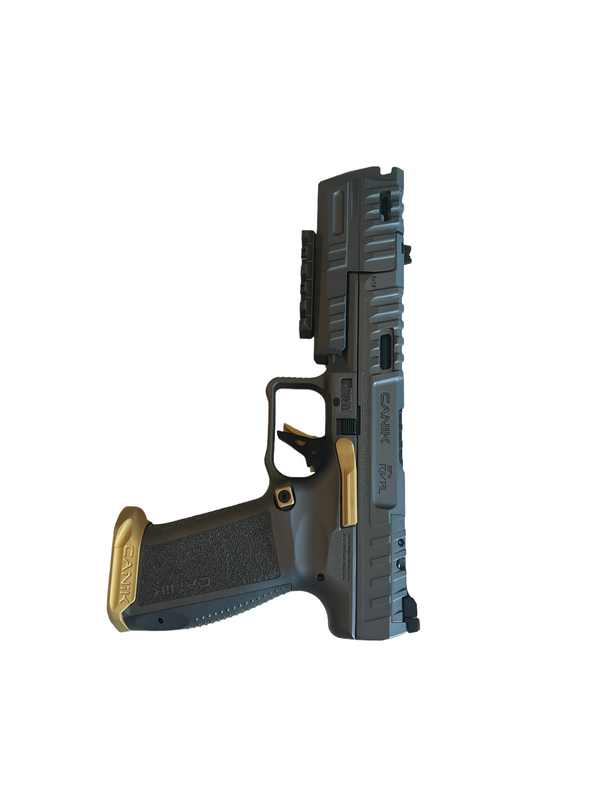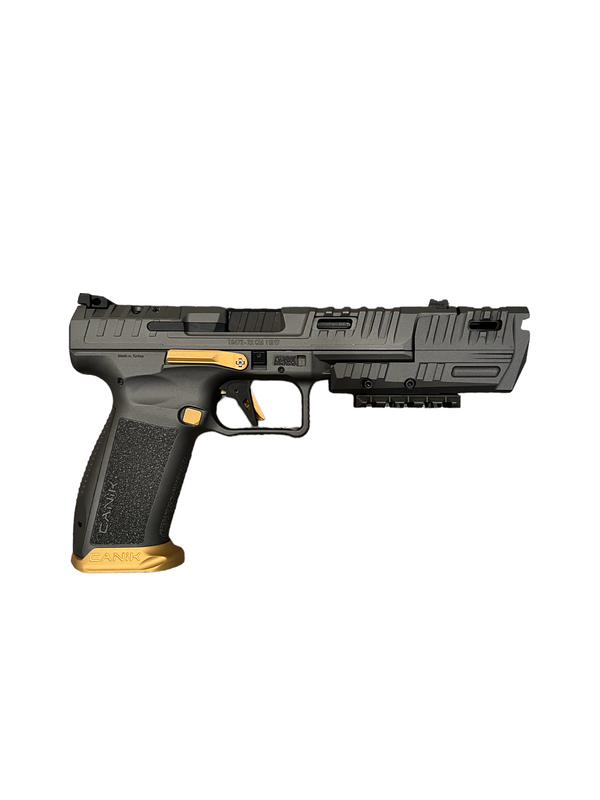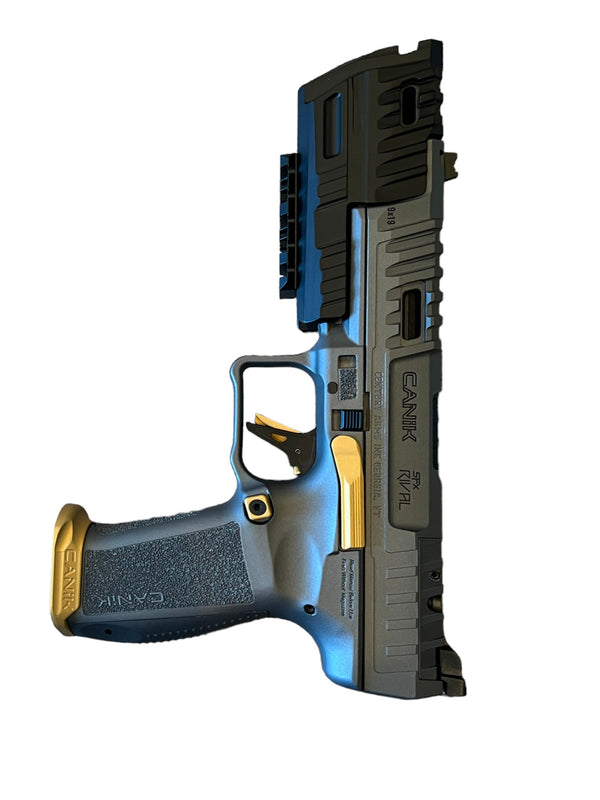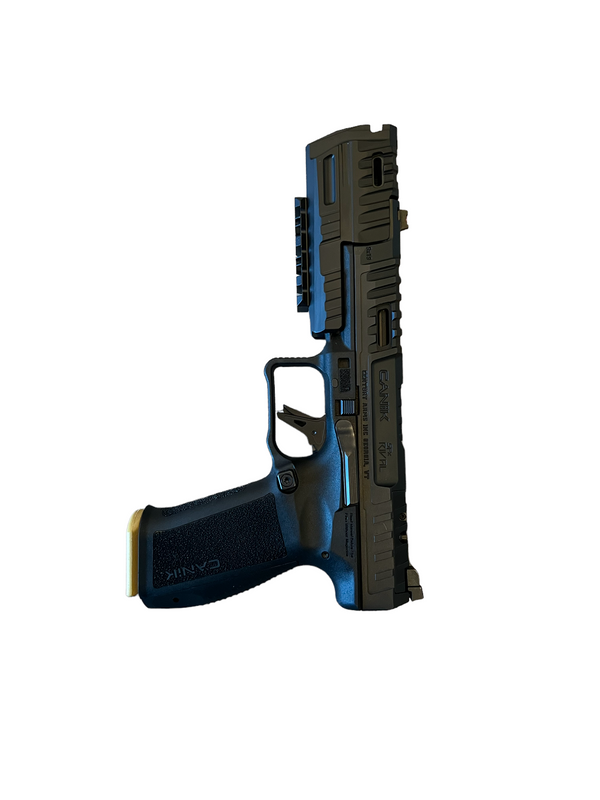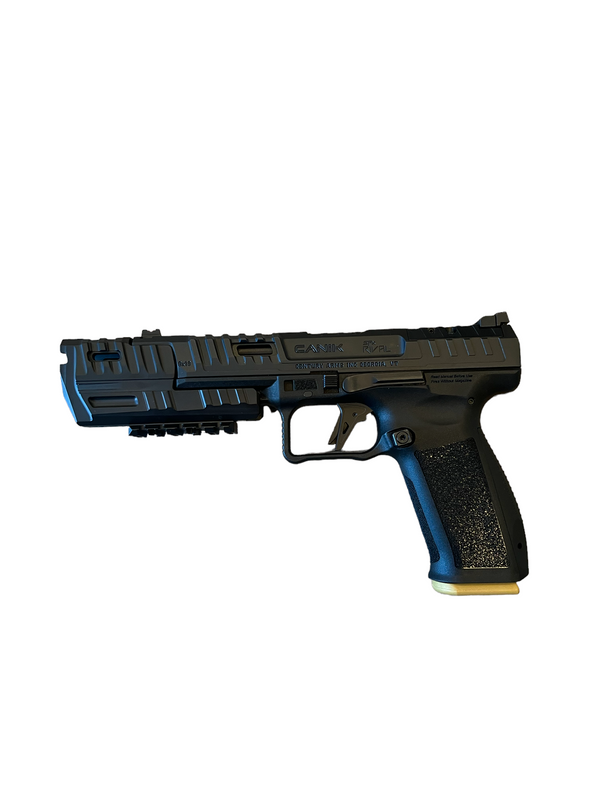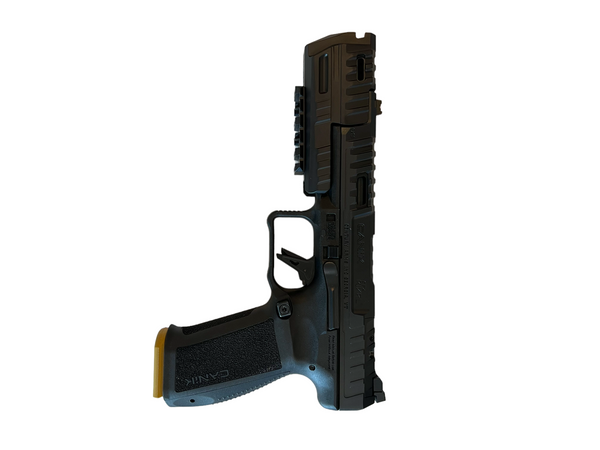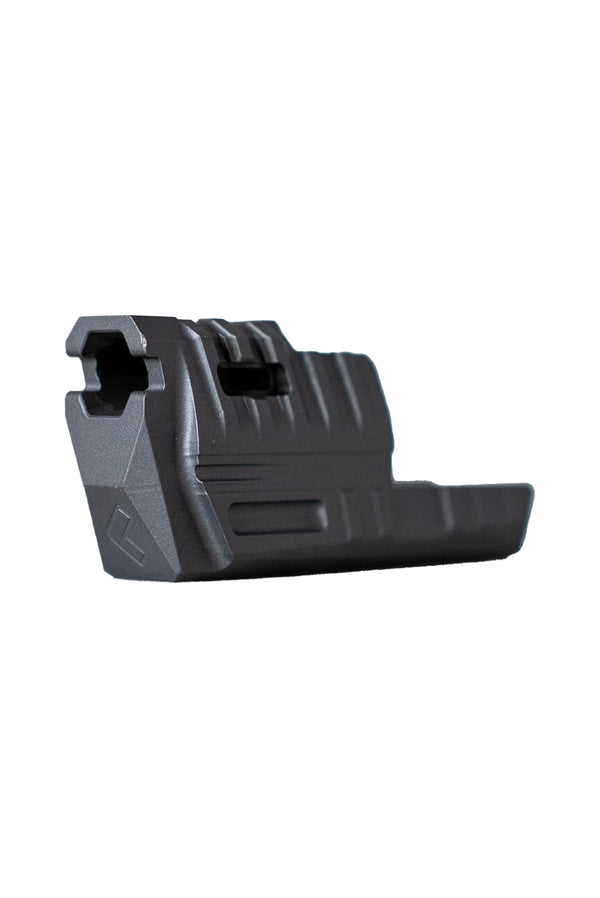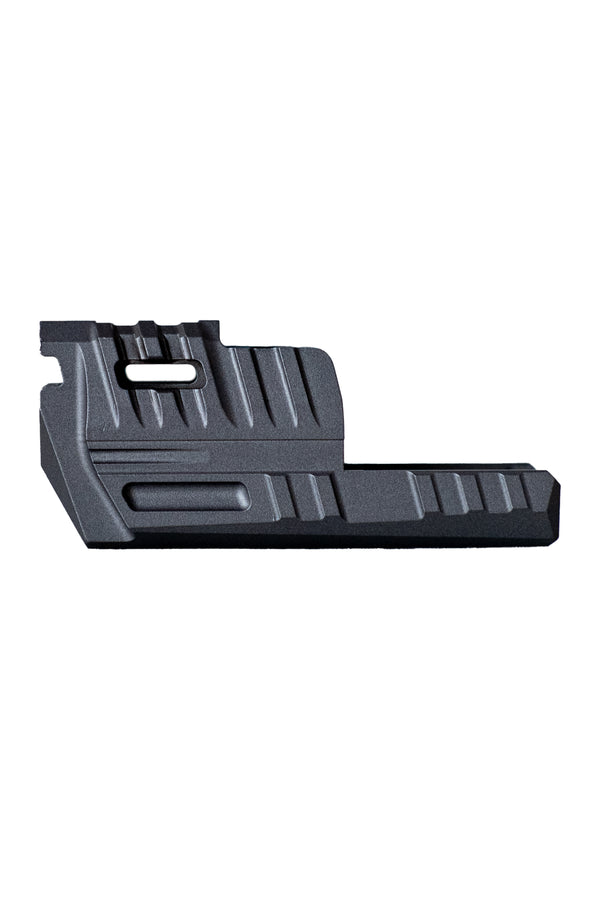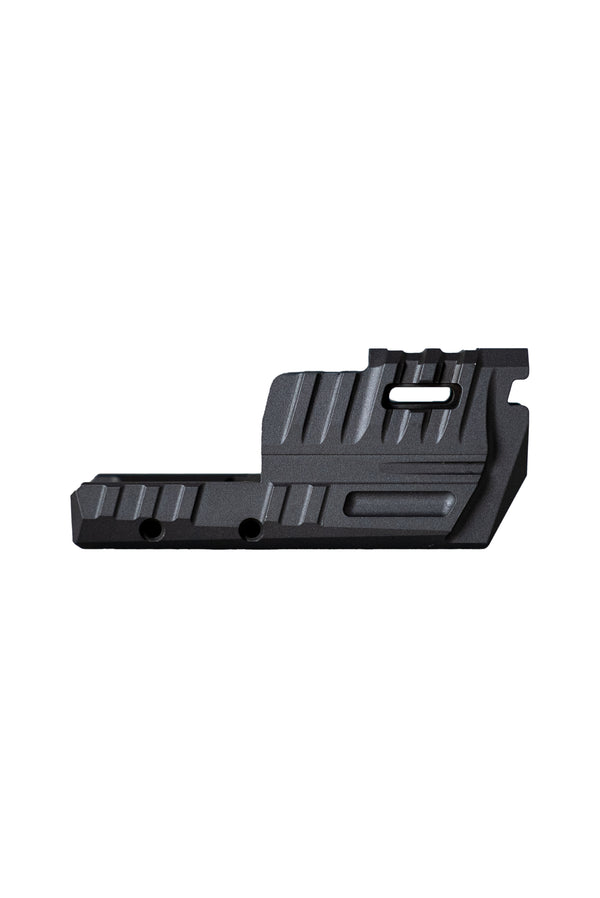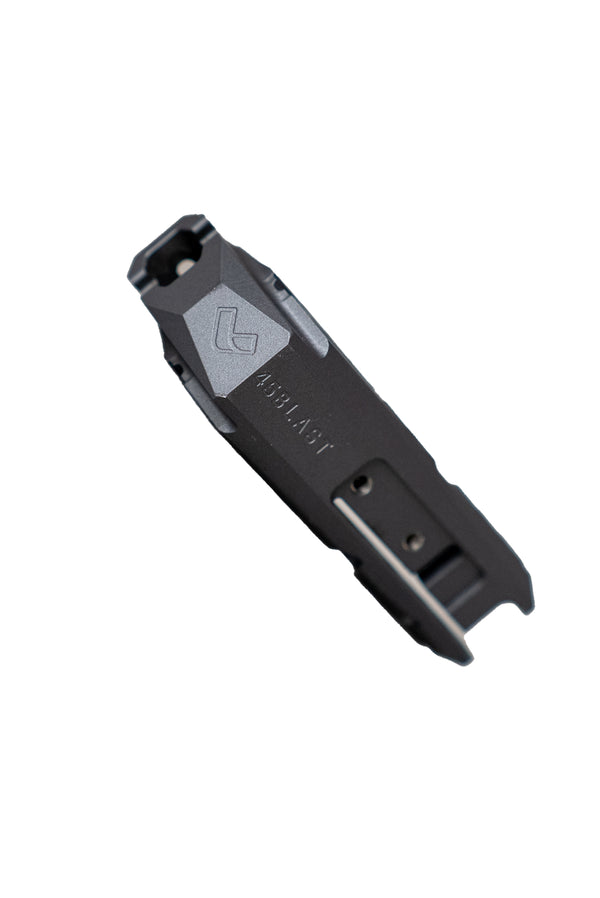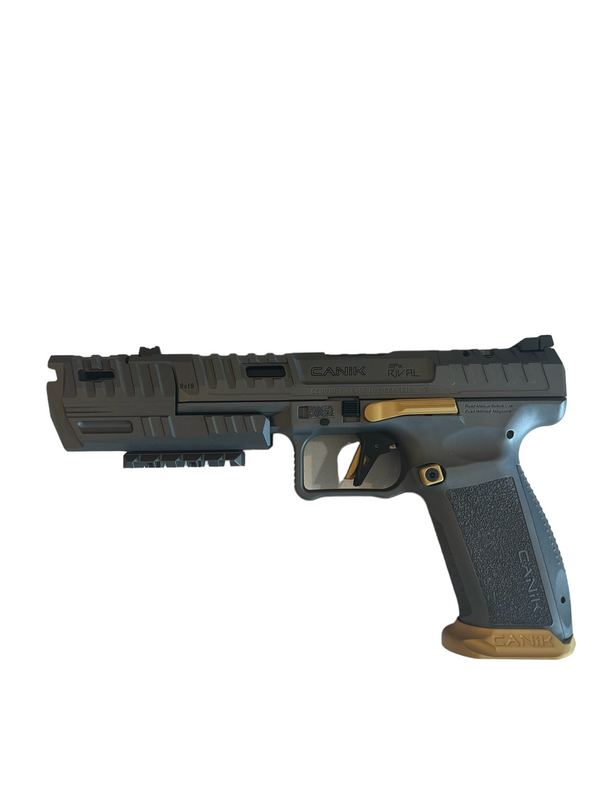 Canik SFx RIVAL Compensator
Meet the SFx RIVAL Compensator, by 45 Blast.
Joining the ranks of our line of elite compensators is the Canik Rival. Elevate your accuracy with this modification that is designed to reduce firearm recoil. Whether you conceal carry, spend time on the range, or carry for work, a compensator can improve aim and speed.
The Rival Compensator from 45 Blast is the perfect upgrade for your SFx Rival. Designed specifically for the Canik pistol, you won't have to worry about any modifications or custom fitting. The comp reduces felt recoil and muzzle rise, allowing for faster follow-up shots and more accuracy. It also helps reduce muzzle flash, keeping your target in sight without any distractions. The machined aluminum construction is durable and built to last.
Colors:
*This is the actual grey used in the Canik Rival, shared with us by Canik.
Build Quality
Machined Aluminum

Cerakote Finish

Recommended Ammo Grain: 115 to 147
At 45 Blast, we believe in superior parts. Discover our difference.
Reduce Recoil
The 45 Blast SFx Rival Compensator is designed to reduce firearm recoil. This modification can help you stay on target with each shot and increase your accuracy. It also reduces muzzle rise, so you don't have to fight gravity as hard when lining up your shot. The more control you have over your firearm, the better your aim.
Easy Installation
The SFx Rival Compensator is designed to fit your firearm seamlessly. It's easy to install and requires no gunsmithing. All of the parts you need are included with your purchase, so you can attach your comp in minutes. The design is also slim enough to maintain a low profile, making it ideal for concealed carry applications.
Use with Other Accessories
The SFx Rival Compensator is also compatible with other accessories, such as a light and a laser. Attach your light or laser to the top rail for an even greater shooting experience.
About the SFx Rival
The Canik SFx Rival is an outstanding pistol, engineered for superior performance in target shooting and self-defense. Its features include a durable stainless steel frame, match grade barrel, ambidextrous slide stop release, set trigger mechanism, reversible magazine catch for left-handed shooters, aggressive cocking serrations for better firearms manipulation, and an extended slide release. The ergonomic design of the Rival makes it easy to grip and shoot, while its advanced design ensures superior accuracy and reliability.
As always, we are incredibly proud to partner with Canik Firearms, due to their reputation for excellence in the handgun industry.
Disclaimers
Recoil reduction results may vary depending on the individual's handling of the firearm. Neither this product nor any of 45 Blast's catalog is intended to reduce the dangerous potential that firing a gun entails. In no way whatsoever is 45 Blast to be held responsible for the improper handling of a firearm and the attendant results of that misuse. Frequent inspection and cleaning of all parts of the gun, as well as correctly reattaching those parts, is the best way to avoid accidents caused by any mechanical malfunction.
Shipping: Due to high demand, shipping can take as long as 3-4 weeks.
Returns will incur a 5% restocking fee excluding defective products.
Please read our policies page.