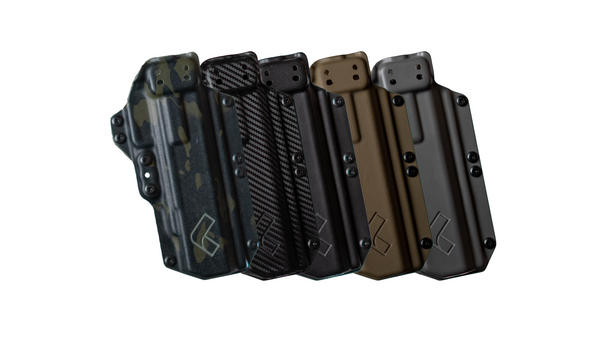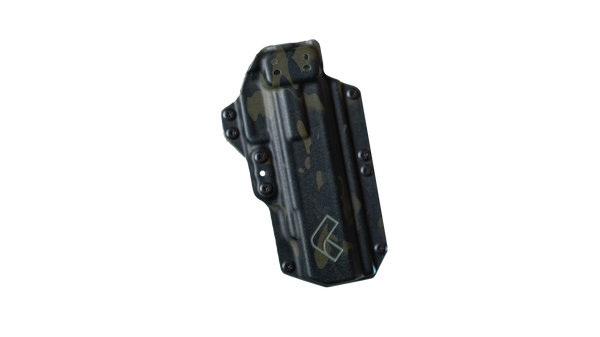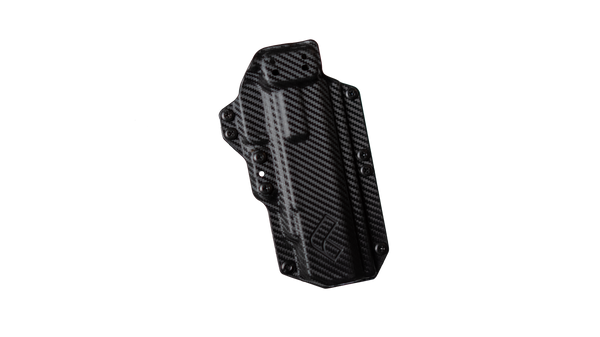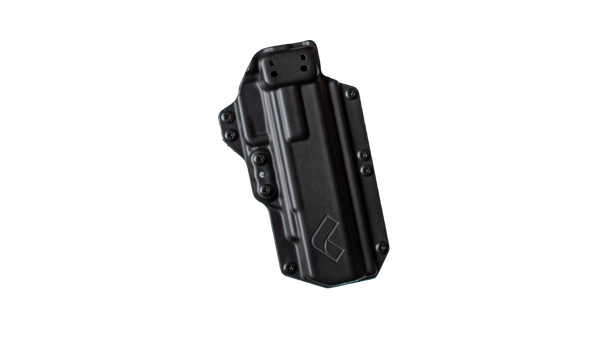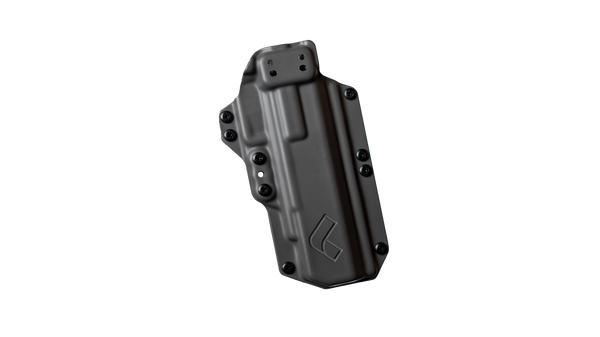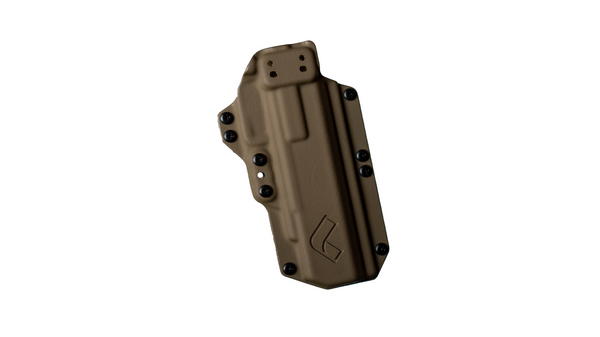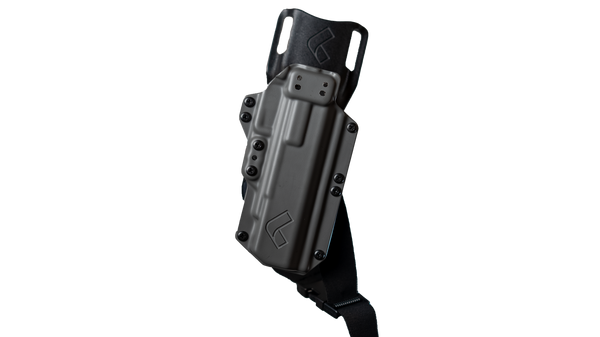 Introducing the 45 Blast COMP Holster. Made to precisely fit our 45 Blast compensators. 
The 45 Blast COMP Holster was professionally designed and engineered to provide exact fit while maximizing retention and performance for our customers. Molded from durable thermoplastic KYDEX this holster is built last. Included with the holster is a 45 Blast Drop Plate and 1.5" elastic strap for two points of contact at the belt and around the leg for smooth and fast draws. 
This holster is a perfect choice for both competition shooters as well as those enjoying a day at the range with friends. With multiple KYDEX color and design options, your holster will be as unique and impressive as your 45 Blast compensator. The 45 Blast COMP holster is compatible with the Canik TP9 SFX and Canik TP9SF Elite Combat pistols with or without 45 Blast compensators. 
All 45 Blast holsters are made-to-order, so they are handcrafted with your specific design preferences. Please provide us with 4 to 6 weeks to build and ship your custom holster. 
Canik Compatibility*
Canik TP9 SFX 

Canik TP9SF Elite Combat

Canik METE SFX

Canik SFX Rival 
*Equipped with or without a 45 Blast compensator
Key Features
Shell built from thermoplastic KYDEX for strength and durability.

45 Blast Drop Plate includes a blister compatible with all major attachment systems. 

45 Blast Drop Plate comes with a 1.5" elastic leg strap for added fit and performance.
2" belt compatible
All holster RMR ready