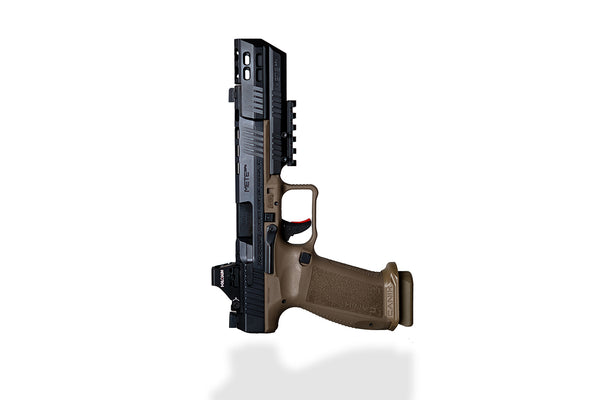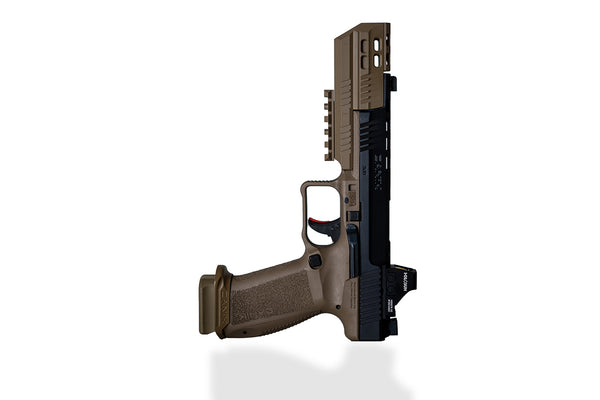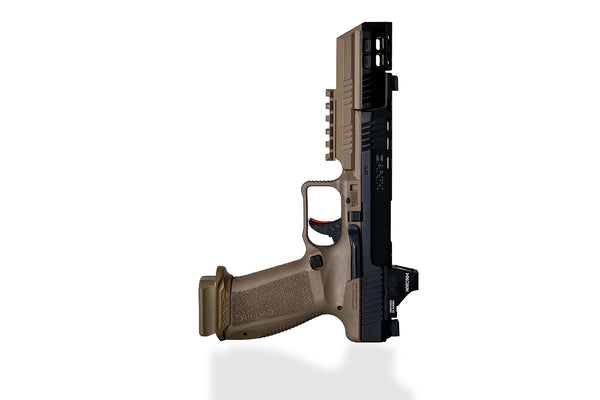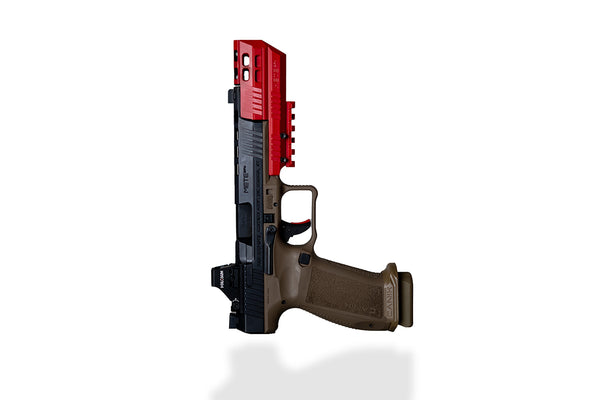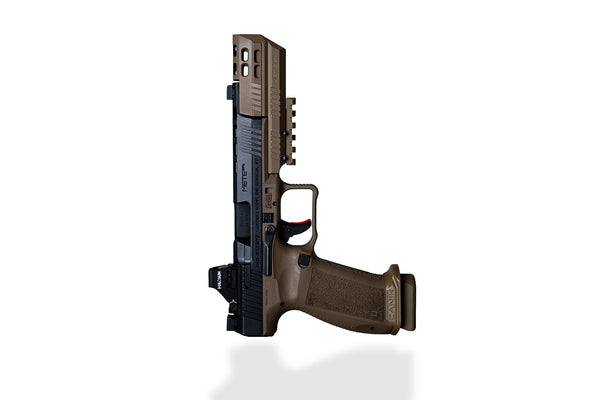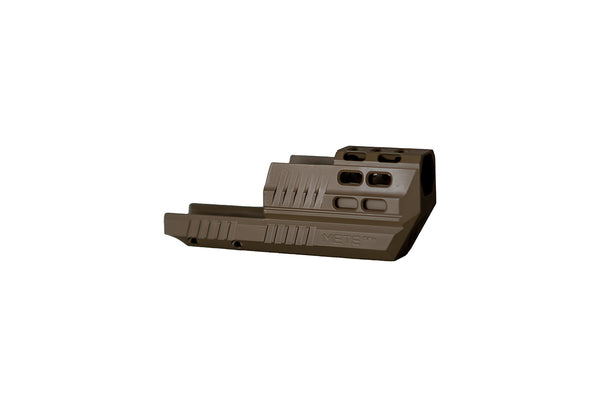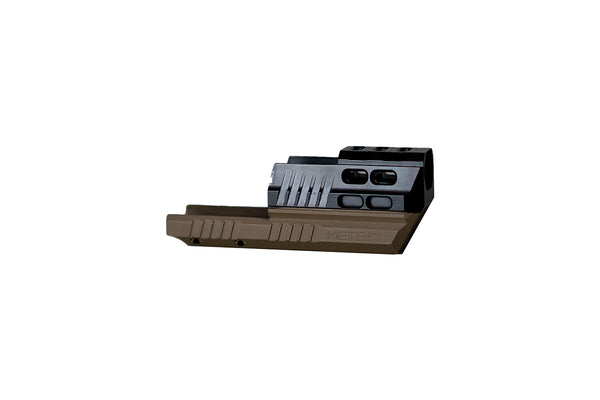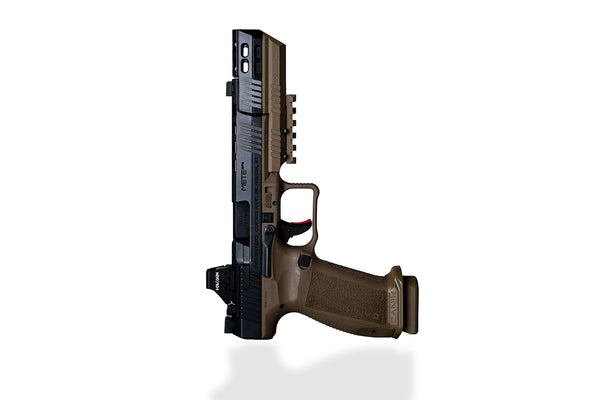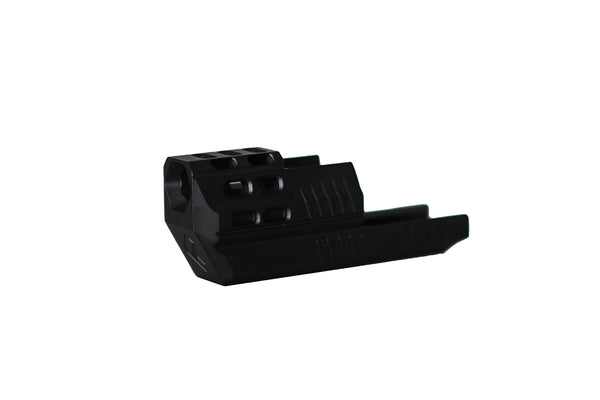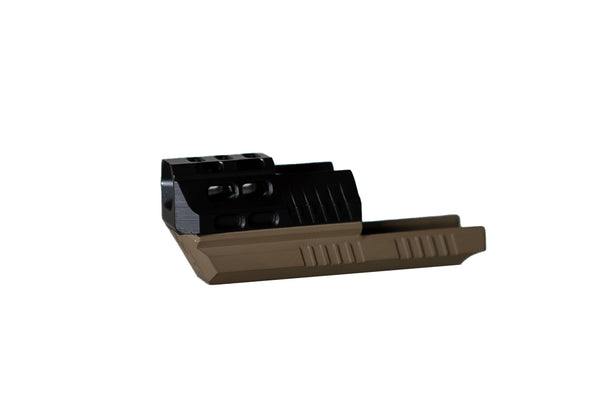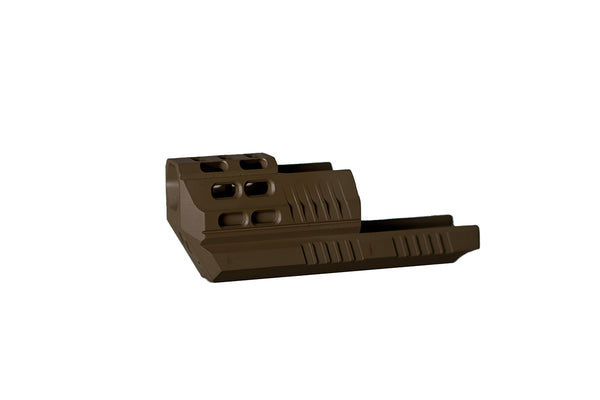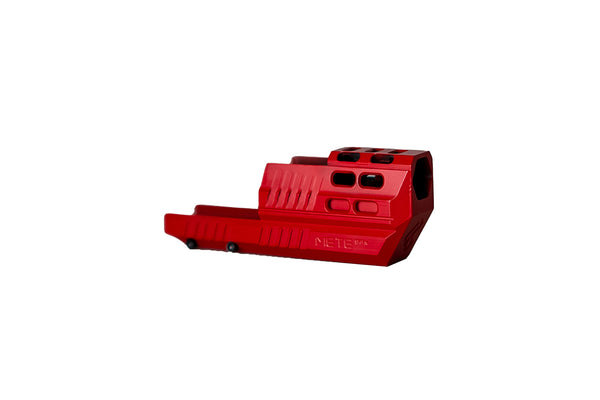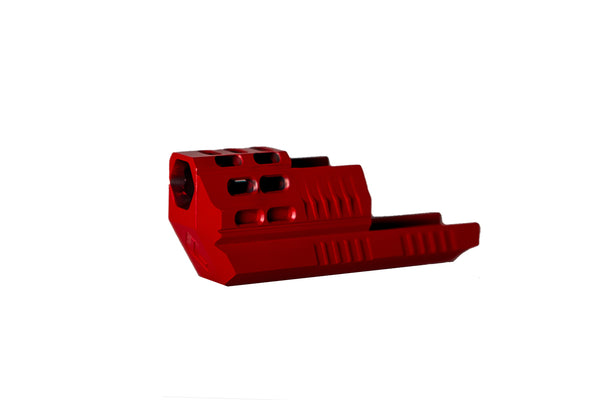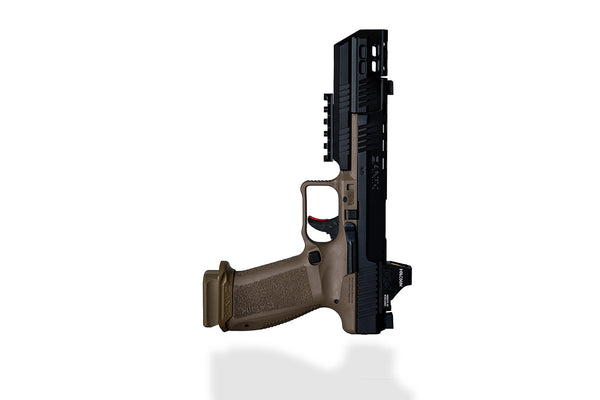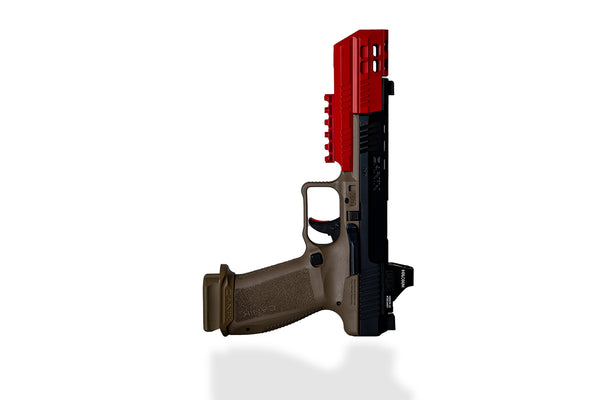 Canik TP9 METE SFX Compensator
Meet the TP9 Mete SFX compensator by 45 Blast.
The Canik TP9 Mete SFX is a new firearm in the Canik line, and 45 Blast is here with the compensator to match. The benefits of adding a compensator to the barrel of your handgun are numerous, but the main function is to direct escaping gas upward when you fire.
This modification results in less muzzle rise, which improves accuracy and shooting time. It gives you more control of your firearm without compromising style.
Colors:
Black
FDE
Two Tone (Black/FDE)
Red
Build Quality
Material: Aluminum
Dimensions: 1.75" X 4.49" X 1.1"
Made in Partnership with Canik Firearms
45 Blast's line of Canik compensators are ideal for concealed carry handguns, competition handguns, and duty carry handguns. As always, we are incredibly proud to partner with Canik Firearms due to its reputation for excellence in the handgun industry.
At 45 Blast, we believe in superior parts. Discover our difference.
Reduce Recoil
The compensators we've designed in partnership with Canik firearms reduce recoil by channeling high-pressure gas upward and outward. The force of the gas being directed up creates downward pressure, which reduces muzzle rise and recoil.
Easy Installation
Because our products are created in conjunction with Canik, they are designed to fit seamlessly on your firearm. The Mete compensator is easy to install and doesn't require any gunsmithing. When you purchase any comp, it comes with everything you need to attach it to your handgun in minutes. Additionally, this compensator is slim enough to maintain your firearm's existing profile, allowing you to conceal carry.
Use with Other Accessories
The TP9 Mete SFX Compensator is compatible with other firearm accessories, including a light or laser.
About the SFx Rival
The Canik TP9 SFX Mete is a top pick for anyone partial to 9mm Lugers. This firearm boasts comfortable ergonomics and is known for being reliable when working on accuracy. It features a polymer frame, fluid reload capability, a double undercut trigger, and an optics-ready slide. This model is ideal for self-defense, competition shooting, or plinking.
Disclaimers
Recoil reduction results may vary depending on the individual's handling of the firearm. Neither this product nor any of 45 Blast's catalog is intended to reduce the dangerous potential that firing a gun entails. In no way whatsoever is 45 Blast to be held responsible for the improper handling of a firearm and the attendant results of that misuse. Frequent inspection and cleaning of all parts of the gun, as well as correctly reattaching those parts, is the best way to avoid accidents caused by any mechanical malfunction.
Shipping: Due to high demand, shipping can take as long as 3-4 weeks.
Returns will incur a 5% restocking fee excluding defective products.
Please read our policies page.