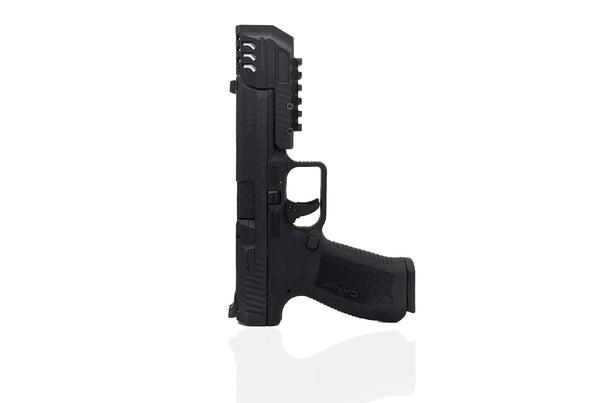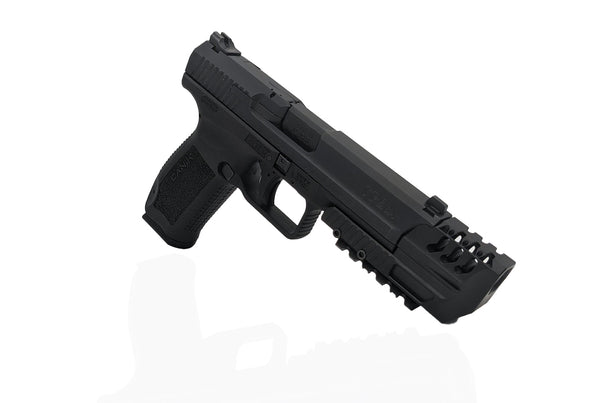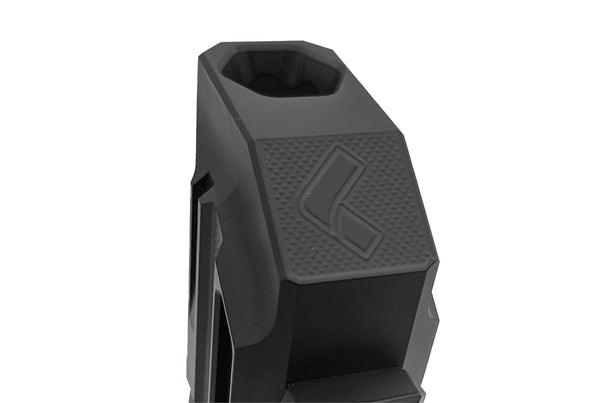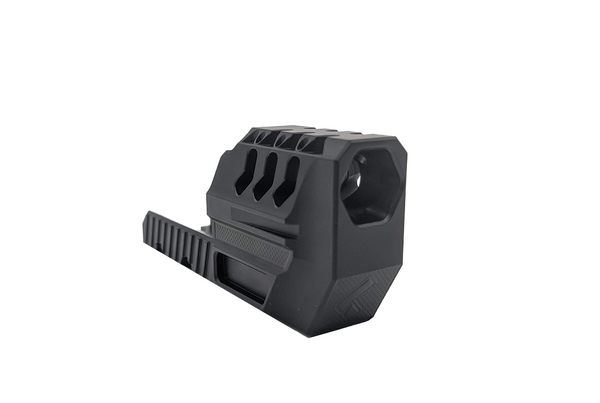 Canik TP9SA (Mod2) Compensator
Meet the TP9SA (Mod2) compensator, by 45 Blast. 
The Canik TP9SA (Mod2) is the most accessible firearm in the Canik line of products. The 45 Blast comp for the TP9SA (Mod2) adds additional style to and performance to an already superior product.  
Elevate your expectations and accuracy with a product proven to decrease recoil between 60-80%. 
At 45 Blast, we believe in Superior Parts. Discover our difference. 
$199.00 MSRP

Compatible with: Canik TP9SA (Mod2)

Available Colors:

Material: Aluminum 
Recoil reduction results may vary depending on the individual's handling of the firearm. Neither this product or any of 45 Blast's catalog is intended to reduce the dangerous potential that firing a gun entails. In no way whatsoever is 45 Blast to be held responsible for the improper handling of a firearm and the attendant results of that misuse. Frequent inspection and cleaning of all parts of the gun, as well as correctly reattaching those parts, is the best way to avoid accidents caused by any mechanical malfunction.
Shipping: Due to high demand, shipping can take as long as 4-6 weeks, but most likely will be shipped out 2 to 3 weeks from the time the order is received. 

Returns will incur a 5% restocking fee excluding defective products.
 Please read our policies page